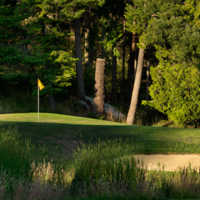 Cordova Bay Golf Course
5300 Cordova Bay Road
Victoria, British Columbia
V8Y 2L3
Phone: (250) 658-3996
Fax: (250) 658-4951
Website: www.cordovabaygolf.com
27 holes of golf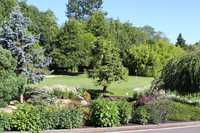 Bay at Cordova Bay Golf Course was the first certified Audubon Sanctuary on Vancouver Island. Mt. Baker rises above the course, providing spectacular views. The verdant landscape is covered with mature trees and an abundance of wildlife. There are also a number of lakes and meandering streams that come into play throughout. The versatile layout is friendly enough for beginners but still challenges more advanced players. There are also four sets of tees that allow even more possibilities. Bay at Cordova Bay G.C. has built its reputation on its immaculate conditions. Golfers can enjoy well manicured fairways and excellently maintained greens year-round. In addition to the 18-hole golf course, Cordova Bay also boasts a par-3, nine-hole course and extensive practice facilities including a 21-bay driving range and a short game practice area with practice bunkers and pitching and putting greens.
Cordova Bay course details
Holes: 18
Year opened: 1991
Public/Private: Public
Golf Season: Year round
Guest Policy: Open
Tee times welcomed: Yes
Fairways: Chewings fescue, perennial rye & colonial bent mix
Greens: Annual bluegrass
Facilities
Pro in house: Yes
Pro shop: Yes
Driving range: Yes
Putting green: Yes
Chipping area: Yes
Practice bunker: Yes
Indoor practice:
Simulator:
Services
Rental clubs: Yes
Rental carts: Yes
Pull carts: Yes
GPS:
Lessons available: Yes
Caddies:
Prices
Week days: $45 - $118
Weekends: $45 - $118
Policies
Metal spikes allowed: No
Dress code: Appropriate golf attire.
Credit cards accepted:
Walking allowed: Yes
Stats
| Tee | Par | Yardage | Slope | Rating |
| --- | --- | --- | --- | --- |
| Rooster | 71 | 6727 | 0 | 0 |
| Osprey | 71 | 6490 | 0 | 0 |
| Heron | 71 | 6155 | 0 | 0 |
| Bald Eagle (W) | 72 | 5597 | 0 | 0 |
| Bald Eagle | 71 | 5595 | 0 | 0 |
| Humming Bird (W) | 72 | 5287 | 0 | 0 |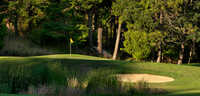 Cordova Bay offers 27 holes that overlook the ocean with views that stretch to Haro Straight and the San Juan Islands. There is an 18-hole course and the Ridge, a nine-hole, par-3 course. The nine-hole layout shares the same beautiful landscape and challenging features of the full-length course but on a smaller scale that is more approachable for beginners. It also serves as excellent short game practice for the more seasoned golfer. Like the Cordova Bay Course, the Ridge has immaculately manicured greens and fairways that roll across gentle undulations. There are also a few bunkers strategically placed throughout for an added element of challenge. In addition to the two golf courses, Cordova Bay also boasts an impressive array of practice facilities including an 18-hole, grass putting course and an extensive short game facility with practice sand bunkers, swales, and two different types of target greens.
Ridge course details
Holes: 9
Style: Executive
Year opened: 1999
Public/Private: Public
Golf Season: Year round
Guest Policy: Welcomed
Tee times welcomed: Yes
Fairways:
Greens:
Facilities
Pro in house: Yes
Pro shop: Yes
Driving range: Yes
Putting green: Yes
Chipping area: Yes
Practice bunker: Yes
Indoor practice:
Simulator:
Services
Rental clubs: Yes
Rental carts:
Pull carts: Yes
GPS:
Lessons available: Yes
Caddies:
Prices
Week days: $15
Weekends: $15
Policies
Metal spikes allowed: No
Dress code:
Credit cards accepted:
Walking allowed: Yes
Stats
| Tee | Par | Yardage | Slope | Rating |
| --- | --- | --- | --- | --- |
| Back | 27 | 883 | 0 | 0 |
| Front | 27 | 658 | 0 | 0 |